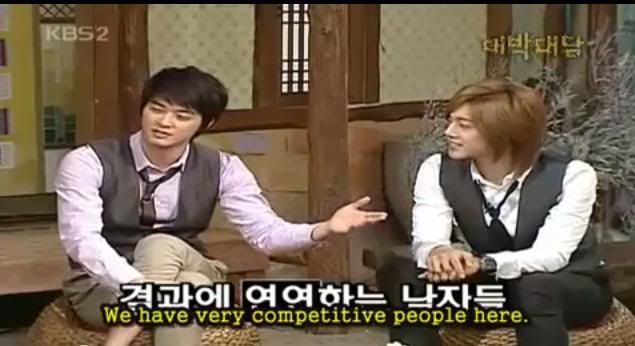 Look how KHJ reacted when KIM JI HOON say tha GHS is older than the F4....LONG FACE?
protecting his girl huh?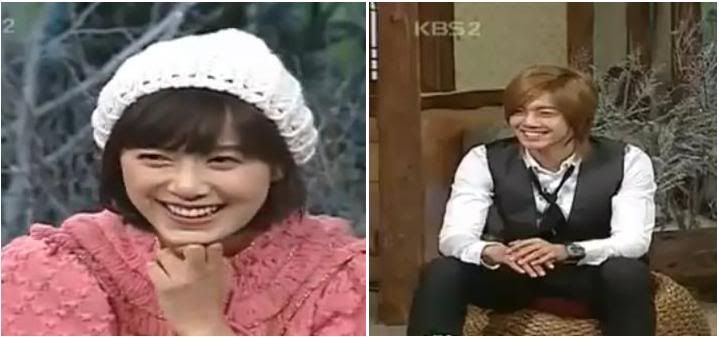 But...our GIRL...she was concentrating in listening to his story and very amused w/ KHJ...they were in love already there I guess
THE EYE TO EYE CONTACT...SENDING A LOVE MESSAGE TO EACHOTHER!!!!!!!!!!!!!